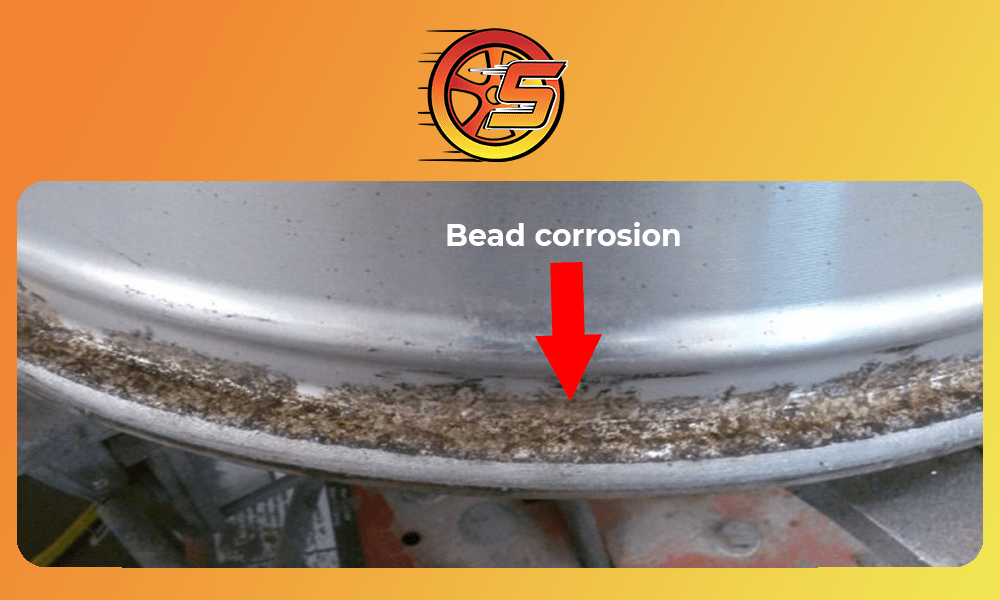 Starting from £20 per wheel
This is a common occurrence with alloys that leads many people to believe that it's their tyre causing the problem, when in actual fact it's bead corrosion. Over a period of time bead corrosion is inevitable on most alloy wheels and will appear as a whitish substance forming on the beads, resembling rust on steel wheels.
As a service we offer to clean the beads which will avoid air leaking from your wheels and tyres. This will save you time, money and the inconvenience of having a flat tyre on a cold, wet morning.
Typically, the cost for bead repairs is around £20 and can usually be done on the same day.
Get an instant quote
Send us details and a picture of your wheels and we will send you an instant quote.
Alloy Wheel Refurbishment
Speedy's alloy wheel refurbishment service is available at all our branches. All the branches also offer the following; wheel revamp, rim straightening, cracked wheel repair, bead corrosion, kerbed wheel as well as brake and caliper spray.
Wheel refurbishment start from £50 a wheel for a full refurbishment, £80 for a Diamond Cut Alloy and £25 for a smart repair.
This process can take up to 5 working days but we can provide a set of loan alloys in the meanwhile with no additional charge.
Speedy's popular alloy wheel refurbishment service is now offered in:
Birmingham (Newtown Row, Aston B6 4HZ)
Bradford (Thornton Rd, Bradford BD8 9BS)
Burton ( Hawkins Lane, Burton On Trent, DE14 1PT)
Derby (City Centre, London Road & Osmaston Road)
Leicester (Freehold Street, LE1 2LX)
Middlesbrough (Marton Rd,  TS4 2QU)
Nottingham (Canal Street, NG1 7HB)
Walsall (Littleton Street West, WS2 8EW)
Get an instant quote! Call Us Now on 0330 088 7963