Computerised wheel alignment/tracking
This service is unavailable at Birmingham Aston & Middlesbrough store.
Wheel Alignment Service
The alignment of the wheels is a very important part of the maintenance of your vehicle. Incorrect wheel alignment affects the handling and safety of your vehicle.
It's good practice to have your wheels aligned regularly. This will help to prolong the life of your tyres and helps to avoid any potential danger.
The result of incorrect wheel alignment is; extra fuel consumption, rapid wear of tyres and increased tyre rolling resistance which causes the engine to work harder.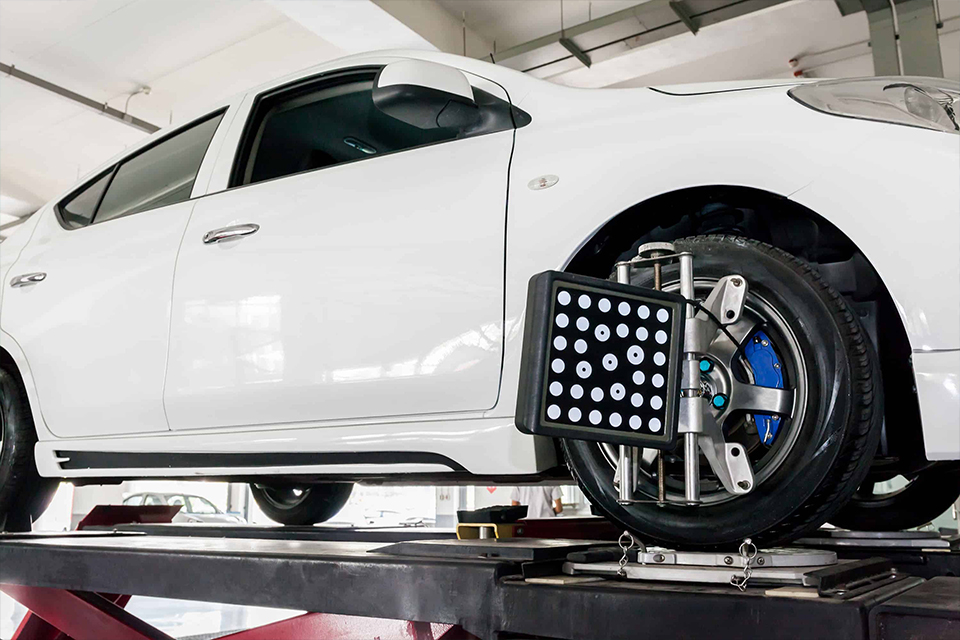 Wheels Should Be Aligned:
If you're tyres are wearing abnormally, alignment should be checked to find the cause. There's a strong possibility that something needs to be readjusted or replaced.
If you're buying a new set of tyres and to maximise the tread life, as insurance, it's a good idea to have the alignment checked. Even if the alignment is within the vehicle manufacturer's specified range, there's always room for improvement.  Assuring maximum tyre life with alignment is money well spent, considering the cost of many performance tyres today.
If you experience any steering or handling problem, an alignment check may be required for diagnostics.
If you're driving straight and your car seems to be drifting to one side.
If there is vibration in the steering wheel.
If you're steering wheel is not centred when you are driving straight.
The latest wheel alignment technology is used by our specialists. Call in today for your FREE wheel alignment check.
Speedy's Wheel Alignment and tracking service is available at our Burton, Derby, Leicester, Nottingham and Walsall branches. You can either book the wheel alignment service online or by calling your local participating branch.